Welcome!
Please take a look around, but do not hesitate to give us a call if you are feeling overwhelmed. We love to help you get great promotional products.
Featured Item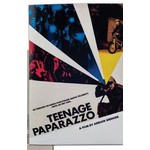 Video In Print Card - 2.4" or 4.3&q...
Video in Print engages the audience in a revolutionary way: your custom-printed traditional corporate marketing communication is amplified by an arresting video, synchronized with crystal-clear audio....